Discover more from KY Stands Up
Join us! 1) End medical tyranny. ALL of it. 2) Replace RINO/DINOs.
Over 2,000 subscribers
Baker's Green Acres: a $5 donation will save this family farm for Christmas!
Three Ways to Donate:
When you shop at Amazon, use the Baker's Green Acres Family Affiliate Link http://bit.ly/bakersamazon -- it doesn't cost you anything and can raise hundreds of dollars for the family. Just use it for your holiday shopping!

Donate with PayPal: Choose the "Send Money" option, then send via a credit card or your PayPal or bank account to bakersgreenacres@yahoo.com.

Donate with a check to:  Baker's Green Acres, Inc, 1579 Brinks Rd., Marion, MI 49665
FYI: The above video is from Christmas 2012 and the Bakers had to raise money to get through that winter, too. The trial should have happened by now but has been delayed time and time again. They thought they were going to trial early November 2013… but no. The state delayed again for another winter.
The state also changed the rules... Click here to hear Mark explain what just happened. The state knows it will lose in a jury trial so it is bending over backwards to keep that from happening. If they can bankrupt the Bakers in the meantime, that works for them, too.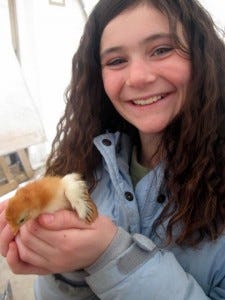 Click here for the latest update from Mark Baker.
The Story:
The state of Michigan is determined to force the Bakers into bankruptcy for having the audacity to challenge its make believe authority. If you are not familiar with the story, click here to keep reading at Liz Reitzig's blog: NourishingLiberty.com...
---